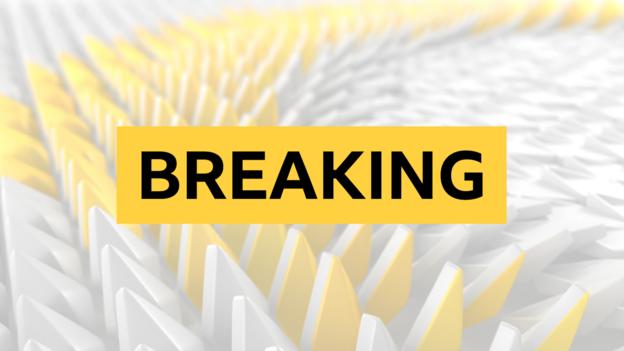 Joe Schmidt is to stand down as Ireland's head coach after the 2019 World Cup and will be replaced by current defence coach Andy Farrell.
Schmidt, 53, said he had decided to finish coaching and focus on family commitments.
He has been with Ireland since 2013 and this year guided them to their third Grand Slam and a first victory on home soil over New Zealand.
"I feel that Irish rugby is in good hands," said Schmidt.
"The management and players have been incredible to work with and the tremendous support we have had, particularly at home in the Aviva, but where ever we have travelled, has been uplifting."
Farrell joined the Ireland set-up in April 2016 as defence coach, having carried out the same role for England.
More to follow