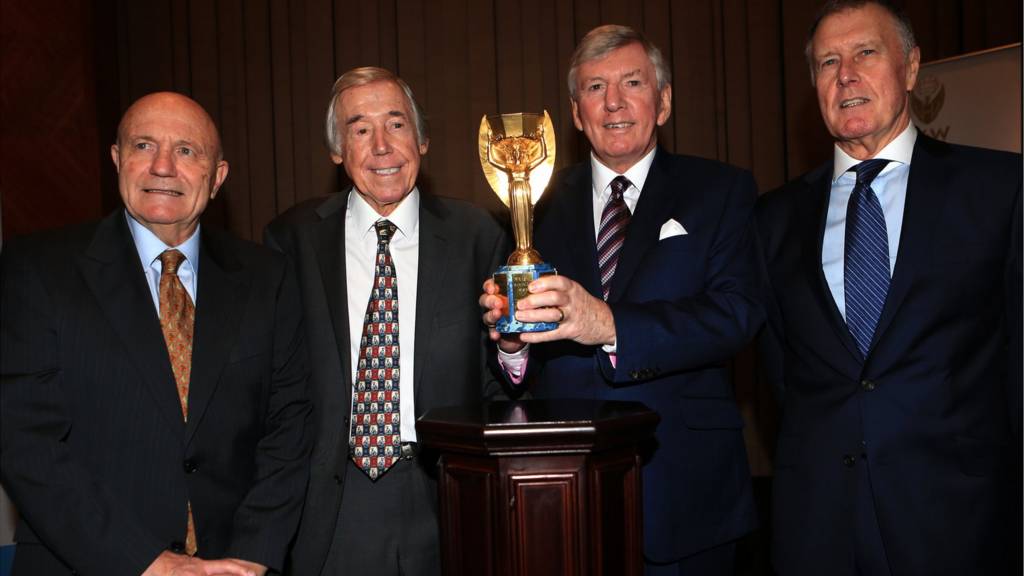 Got a TV Licence?
You need one to watch live TV on any channel or device, and BBC programmes on iPlayer. It's the law.
Summary
1966 World Cup winner dies aged 81
Former goalkeeper won 73 caps for England
Produced one of the greatest saves to deny Pele in 1970
Banks played most of his club football with Leicester and Stoke
Live Reporting
By Ben Collins
All times stated are UK
'Such a lovely, lovely man'

'Safe As The Banks Of England'

Phil McNulty

BBC Sport chief football writer

Gordon Banks, who has died aged 81, will take his place in history as a key component of the only England team to win the World Cup as West Germany were beaten at Wembley on 30 July 1966.

The defining moment of the legendary goalkeeper's career, however, came four years later when Sir Alf Ramsey's England went to Mexico to defend their crown – and is the moment for which he will always be remembered.

Here's more from BBC Sport's chief football writer…

The news was confirmed by his family today via one of his former clubs, Stoke City.

Regarded as one of the game's greatest in his position, Gordon Banks was named Fifa goalkeeper of the year six times and earned 73 caps for England.

He is perhaps best known for his wonder save from Pele during the 1970 World Cup against Brazil.

Born in Sheffield, he won the League Cup with Stoke and Leicester, before retiring in 1973.

"It is with great sadness that we announce that Gordon passed away peacefully overnight," his family said in a statement.

We're sorry to bring you sad news this morning as 1966 World Cup-winning goalkeeper Gordon Banks has died aged 81.

We'll bring you all the reaction as the footballing world pays tribute to one of England's greats.